I love being in control of a man's pleasure! Knowing that a man is stronger than me, but is ALLOWING me control over him is SUCH a turn on! If he agrees, the playground becomes MY castle then! Edging phone sex is super hot! I have a regular (and he's sent me photos–soo fine! Older like I prefer AND with nipple rings!), but we recently had some edge play in our phone sex while playing Truth or Dare. I could HEAR him when he was touching himself, so I KNEW he was being a good boy and he'd only touch himself when I told him to and STOP when I commanded! Princess Moira–my castle, my rules!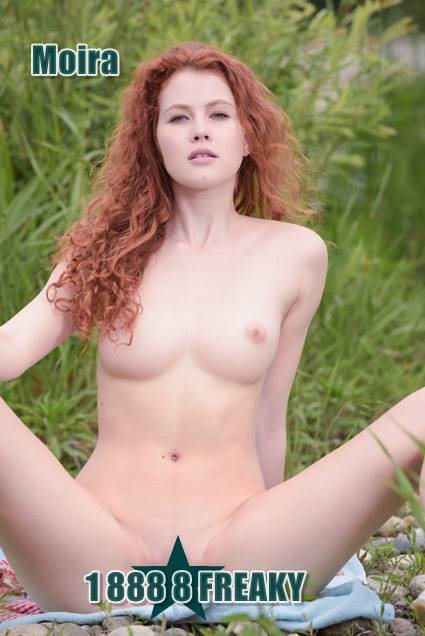 Buuuut, he got to have some demands of his own! (He made me put on my oldest bra and then cut it off myself! It was my FAAAVORITE! In his defense, he thought he wasn't being mean since he asked me to put on my oldest, but the old ones are often broken in and comfy lol). But then I'd tell him how many strokes he could give himself before he had to stop and listen up again! That night, the craic was ninety!!!! A night I'll truly never forget! But like a good princess, I didn't leave him blue! I finally gave him permission for full release.
That was my first edging phone sex call, but I don't think I even needed the practice on that one! I was BORN for this kind of play! Building a man up, hearing in his voice the pleasure and the NEED to climax, but backing off and making him EARN IT—BEG FOR IT—WAAAAAIT FOR IT….mmMMMmm. The more needy their voice sounds, the more my pussy creams. And the longer he can last, the more intense of an orgasm it is for ME! And when they just can't take it anymore, my pussy turns into a feckin fountain!!!
Soooo, I'll just sit here on my golden throne and see–who's next??
1 888 8 FREAKY and ask to talk to Moira