You're a man, right? Well, you think so, anyway, but that's not the point. The point is if you have a cock between your legs and you like to use it on pussy, then there's a good chance that at some point in your life you simply just rolled over and went to sleep after you came. Am I right? No concerns whatsoever about whether or not the woman you were fucking had a good time because she was unfortunate enough not to be able to cum before you, and everyone knows that once a guy has cum, he loses ALL motivation. I'm pretty sure it's even written in a medical book somewhere, but don't quote me on that one.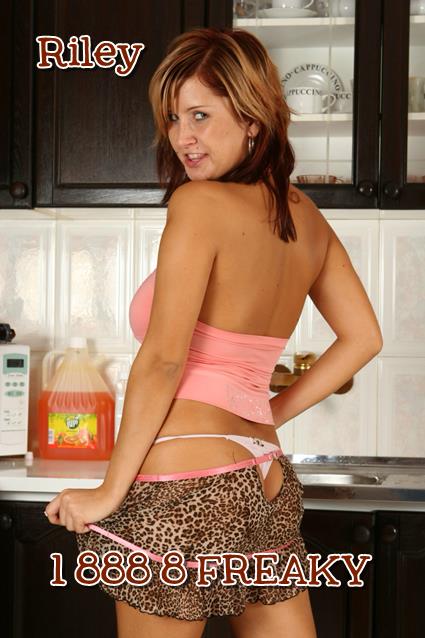 The fact is I have fucked enough guys to have been in that unfulfilled place, so I'm always happy to get my revenge when some loser like you calls me for ruined orgasm phone sex. Ok, sure, by the end of it you still end up cumming, but if you know what a ruined orgasm is, you'll know why it's almost as good as my rolling over and going to sleep, leaving you hanging, unsatisfied, like I'm sure you've left some, if not all, of the women in your life. That's why ruined orgasm phone sex makes me smile – because each time I fuck with your cum shot, I think about some dickhead loser who thought his was the only important orgasm in the room. And then I take away your pleasure for my own. Sounds like a pretty good arrangement to me!!

Fuck yeah…don't even think of mentioning the phrase "ruined orgasm" when you call me unless you're serious, because I'm going to pounce on that shit and do my best to turn that explosion into a pathetic little trickle. I revel in the joy of giving ruined orgasm phone sex torture to you, so call 1 888 8 FREAKY and ask for Riley. You know you deserve it.