Supernatural phone sex can be some of the hottest shit ever! Especially where demons are concerned. The power that they have, all the different forms and shapes their cocks could take. I have a demon fantasy that I'd really like to share with you. It goes along with the blasphemy thing I was talking about last week, I suppose. It's very akin, in my mind, to striking a deal with a devil to get warlock powers in D&D, except I'd be giving up my body as incentive. Kind of like having a demon as a sugar daddy, but I get power instead of money.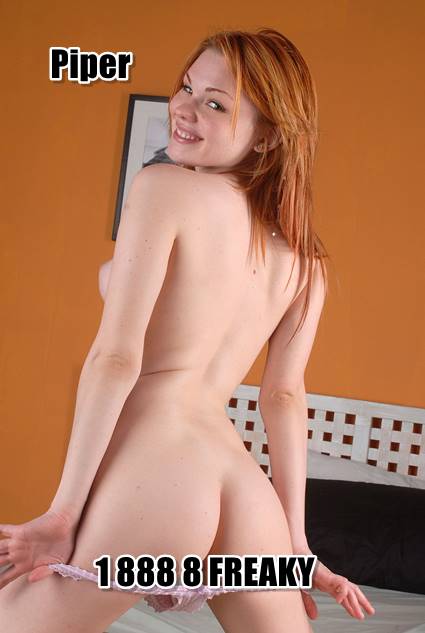 So, my fantasy goes something like this: I'm in a clearing surrounded by trees somewhere in a forest or something. I cast a circle with a bunch of black candles, chanting and calling forth a demon from another plane of existence. Using my will and determination, I summon a demon within my circle and try to proposition him for some of his power. Since I'm only wearing a black cloak with absolutely nothing on underneath, I fling it aside revealing my slender, taught body. My nipples harden and my pussy gets so wet looking up at his horned figure. His tail circles itself around me and I'm powerless to do anything about it. The demon is stronger than the circle that tried to contain him.
Well, I'm sure you've guessed that he takes me right there and then in the woods. Sometimes he gives me power and we strike a deal. Sometimes, though, he just leaves me there covered in demon cum as well as my own. Does this sound hot to you? Then give me a call for some supernatural phone sex and let's see what other creatures we can play with.
Kisses for now. Give me a call if you want to talk to your dirty princess, Piper. You can reach me at 1 888 8 FREAKY.