Who's a better choice to put the tastiest food in front of you and tell you to eat it than I am? I mean, everyone knows that if you want good snacks, you go see somebody's grandmother, right? Well, I'm a total GILF and I was raised to always make sure I have something sweet just in case company drops by, so why don't you drop by my phone line for some feeder phone sex? I won't tell you to stop eating. I'm just gonna put more delicious food in front of you. I can't help myself, honey. It's just who I am.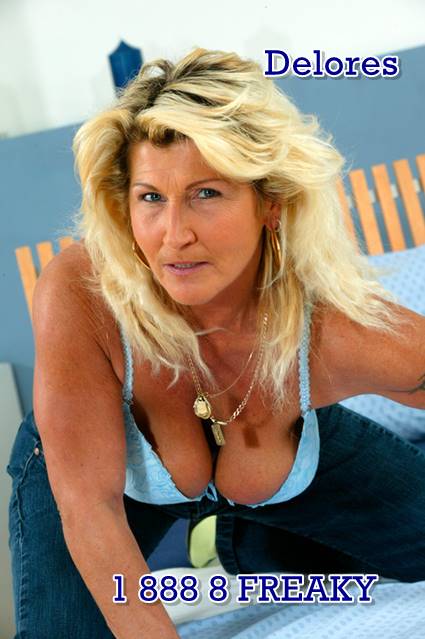 I don't mean to brag, but I'm quite a good cook. I'm an even better baker too. I'm always trying new things, but I also love perfecting and tweaking old recipes. Right now I've got homemade cinnamon streusel coffee cake, banana chocolate chip muffins, and a big pan of lasagna already made. Today I got the ingredients to make my own egg rolls, and I threw together a quick batch of fried rice just to keep on hand. I also have brownies and lemon iced cupcakes, and I treated myself to shrimp and made some shrimp cocktail. I'd love to share – there's no way I can eat all this. My appetite is not that big. I need a hungry man like you to feed all this food to, topped off with the big ole watermelon I still have yet to cut up. I really don't know what I was thinking when I bought and made all this food, but now I need feeder phone sex almost as much as you need to be fed.
Try to be hungry when you call. I want you to cum prepared to eat tons of food. I don't take feeder phone sex lightly – "heavy" is the key word, in fact. Heavy on the whipped cream, heavy on the sauce, heavy on your stomach and ass. If that sounds like the kind of feeder phone sex you crave, then call 1 888 8 FREAKY and ask for Delores. I've got to run – there's a batch of double chocolate chip cookies in the oven. Get 'em while they're still warm and gooey!!