Every year on my birthday, I always fantasize about what my favorite birthday present would be. When I was younger, I wanted an Easy Bake oven…and now that I am older, I want to BE the easy bake oven. I dream about my pussy as the perfect cake to make you want to lick me and eat me whole. Chocolate used to be my favorite, but now I love All FLAVORS.. tee hee. That's why I think kinky phone sex would be perfect today!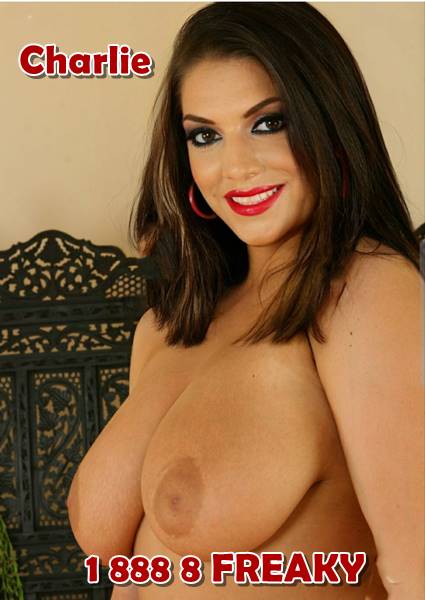 If I were granted 3 wishes by a genie in a lamp today (my birthday) my first wish would be to have as many erotic sex talks as possible…the kind where I cum and I make my phone lover cum. 2nd…I'd like to have a caller that teaches me something new and hot and sexy for us to celebrate, something WAY WAY out there with no limits to spray with all the cum we both had… the last would be for me to be transported to a tropical island and bask in the sexy sun and take showers outside with someone who wants to take me away on my birthday. My boyfriend lover would pamper me and ravish me everywhere possible. Probably first on our big king bed.. with a big white drape on all 4 posts. You'd kiss me there.. love me there.. fuck me there…and later you would ask room service to bring us lunch…and the girl that delivers our lunch would be a beautiful island girl with soft brown glowing skin and lips like big velvet pillows.
She would join us in our bed after taking off all her clothes and we could see how perfect her little body was and tell us that she turned 18 just a week ago…and we would smile. This erotic threesome would go on for hours until she reminded us it was time for our massage..and she would walk us down the stairs to the beach where the massage girls had their tables set up on the beach with white flowing curtains as they rubbed our bodies to the sound of the ocean. It was so magical and erotic.
Before the hour was through the 2 women massaging us took us to another tent and there was a huge pillow-covered bed. The four of us laid down and started touching, and kissing and of course fucking each other….it was such an amazing sensual experience…when we all had been satisfied they guided us back to. a private room where we could remain naked and where there was a huge shower for all of us to fit in and then the big brown island men appeared.
Then the big brown island men appeared and I knew it was my present for us to have the ultimate cuckold experience while these Big Island men fucked me in every hole and sucked me until I was dripping with their white creamy cum all over my body…ultimate birthday gift…the perfect pearl necklace. I can't wait to see what next year's birthday will bring. Live each day like it's your last! Carpe Diem!
Call me for kinky phone sex today for my birthday! Dial 1 888 8 FREAKY and ask for Charlie!