Hot damn, it's been a while since I had some sweet pussy! I love a beautiful girl just as much as I love a hot guy, so I'm all about a good bisexual phone sex call – however you want to do it! Just give me a real sexy hot woman to play with, and I'll be super happy, and super wet, especially if I can also play with your cock!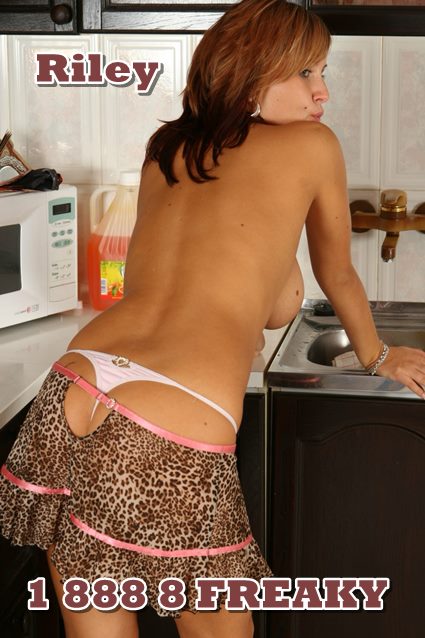 I'd love to be on my hands and knees, face buried deep in a deliciously wet cunt, licking and slurping while I'm holding her tightly by her ass cheeks! Get behind me and fuck me while I'm doing it, and I'm a happy fucking slut! Call and ask for a 2 girl call, and we can really role play it out until your balls are drained and your cock is sore! Let's be real here – most guys want to be a part of a threesome with two hot chicks, so why not call for 2 girl bisexual phone sex and make it happen tonight! It's really that fucking easy!
I bet you pervs with wives and girlfriends would love to fantasize about seeing your wife with another woman. Bisexual phone sex is great for that too, because you can call me and I will tell you all the things I will do to make your wife cum while you watch. You can tell me what you want me to do with her – do you want me to go down on her, or make her go down on me? I bet you'd love to see me slide my strap on deep inside of her pussy, making her scream and beg for real cock, just so you can save the day by giving her exactly what she wants.
Let's not forget what a dominant woman like me can do for you guys with your own bisexual fantasies…why not call 1 888 8 FREAKY and ask for Riley to explore bisexual phone sex tonight!
Check me out on Sharesome @RileysReady4U