Do you like my shiny red heels? They're very pointy. We're going to have some fun, baby! Are you ready for naughty and painful CBT phone sex? You better do as I say.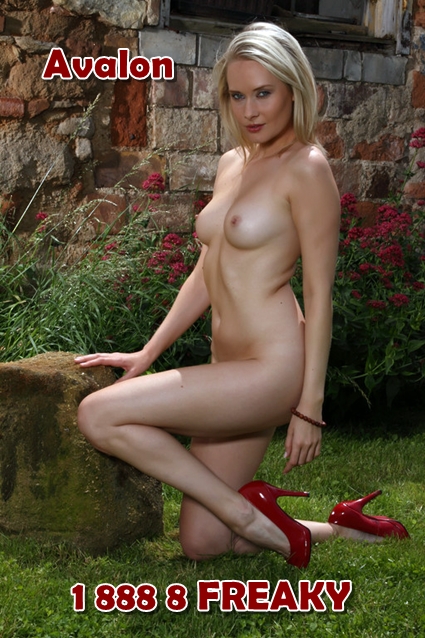 If your pants aren't off yet, then get them off now. And your underwear. How am I supposed to torture your cock and balls if you have them hidden away? Sit in front of me on this rock. Spread your legs. Wider! I want your dick resting on the edge. Imagine how it would feel as I press down hard with my hand, smashing your erection against the rock as I stand up. The pressure eased off but not for long. Now that I'm standing before you, I can really start to work on you. Taking the sole of my shoe and smashing my toes into your cock. Grinding you into that rough hard surface. Pinning your balls with my pointy heel until it feels like I'm going to pierce the skin. Pumping my foot up and down on your cock, smashing and releasing over and over again. Look at the puddle of pre-cum you're making. It's getting all over my shoe. Lick it up! My shoes better be spotless when you're done.
I've got the perfect cock box for you. Such a tight and tiny space for me to stick you in, with only your cock and balls exposed sticking out of the lid. You can't see me climbing onto the box, but you can hear my heels as I walk closer and closer. This is my favorite part of CBT phone sex. The anticipation you must be feeling as you know the pain and torture will begin at any second. No cumming before I say so. And you will be using your dirty mouth to clean up all of the messes you make. Are you ready to play?
Call 1-888-8-FREAKY and ask for Avalon
If I'm not available, email me at KinkyAvalon4u@gmail.com