Hey hon! Can I tell you a secret? Both my mother-in-law AND my husband want me to have a baby. Like today. But what they don't seem to understand is I just don't enjoy my husband's cock inside me, and I'm not sure I'd like to carry his baby. But if you called for some impregnation phone sex, then I'd willingly share my body for nine months!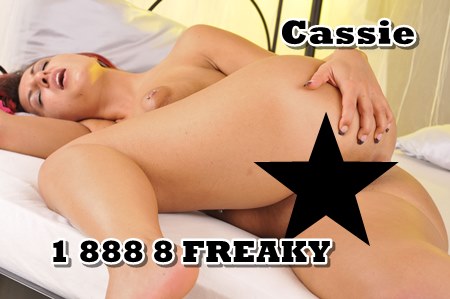 First, I'd need you at my beck and call to fuck me senseless until we were sure your seed was planted deep inside me. You won't get any sleep while this hot, horny girl is trying to get your sperm! Is five or six times a night good for you? Or maybe we should get a sperm donor? Don't think that means I want to be impregnated with a turkey baster. It just means we'll have to find someone with more stamina than you to pound into my flesh and release their seed. What about a big, black cock? Do you want to see me pop out a black baby? THAT would really freak out my mother-in-law. Let's do it!
Oh, you want to watch me get fucked by that big, black cock? Fine by me! The more the merrier. If you're lucky, maybe I'll take that limp dick of yours into my hot mouth while I'm getting pounded by that big black cock.
Once we're certain the seed has taken, and I'm pregnant, I can't wait to see what happens. I've heard that being pregnant makes women much more horny — I'm not sure that's possible for me! I've also heard everything is more sensitive, and orgasms come much faster!
I'd be interested to see just how my body would change as well. I'd have to be careful about what I eat so I don't get too fat. Watching my belly round and my boobs swell. I'd have to take extra time to explore my body as it changes. What fun!
You just know you want to call me and help me cuckold my husband and give him a bastard baby to raise! Give me a call and ask for your sweet honey, Cassie!
Twitter: @cassiePierced
Email: piercedcassie@yahoo.com