Anyone who knows me will agree that, for the most part, I'm a very nice person, but when I'm in bitch mode, trust me – you want to watch out! For all the sweetness I can dish out, I've got twice as much sass and sarcasm. I'm quick-witted and simply not afraid to go THERE, wherever there is. In other words, in case your brain is too dense to process all of that in the right context to fit your life, I'm a champ at extreme humiliation phone sex. You'd just better be prepared to hear the truth, whatever your truth is, and put in a way that hits below the belt.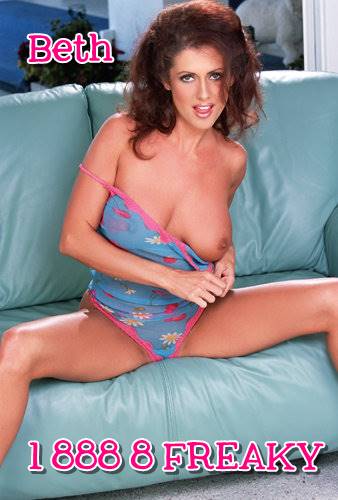 But below the belt is exactly where you want my words of degradation to cause a stirring, right buttercup?
Oh I love when a loser like you calls me and tells me he wants extreme humiliation phone sex. Just a few questions to find out where in his life he's the biggest loser and how much of a loser he is, and I've got his pathetic ass sized up, chewed up, and spit out. Humility is a blessing, and in order to achieve that, sometimes you need to be put back in your place. I'm happy to help in your quest for humility, as it's always helpful to relieve my own stress by using a dickhead like you for a verbal punching bag.
Let's be real, sunshine. You have been weighed, measured, and found wanting. You have managed to be useless despite your best efforts. Hearing how low you are is the only thing that makes your dick hard now, which only makes you even more pathetic. You need extreme humiliation phone sex, although at this point, there's probably no hope for you. You will always be a loser.
Tap 1 888 8 FREAKY on your phone's keypad and ask for extreme humiliation phone sex with Miss Beth, and in return I'll make sure I push all of your buttons, bitch boy!