Hey hon! I really enjoyed our last extreme humiliation phone sex session! I love when you give me examples of just what you want me to say to you, it really helps me get in the mood and really humiliate the hell out of you. While the most calls I get for extreme humiliation are guys wanted to be humiliated about their small dicks, not every guy who wants to be humiliated has a small prick. Though I do enjoy laughing at that thing between your legs if you want me to. It's what? About as long as a piece of gum? I've seen cheese sticks longer AND thicker! And I just loved bringing your boss into our play. Oh my, what would they think about the things we talk about hon?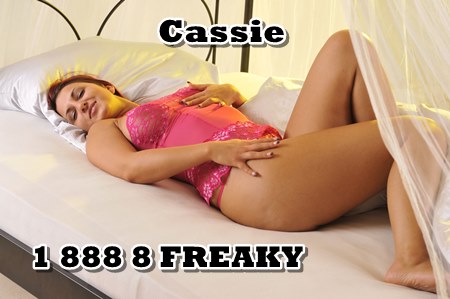 Do you like it when I call you a pussy? Or a pathetic loser, needing to call a hot, horny housewife like me to get totally humiliated? I know you don't get laid very often, so you'll take just about anything you can get. Even if it's from someone like me, who wouldn't let you touch her if you weren't paying me. You're worthless, hon, except for what you've got in the bank. Better get used to it. I have no problem telling you how much of a loser you are. But that's why you call me, right?
You know I'll tell it like it is during our sessions. Do you want me to call you a fat pig? Do you want me to tell you just how disgusting you are? All you have to do is say the word, let me know just what you want me to humiliate you, and I'll do my best to bring you to tears.
But what I enjoyed most? When you turned the tables on me. I guess I enjoy being told I'm a dirty, slutty whore. It made me hot and bothered to have you demand I tell you just what a slut I am. How dirty, how many guys I've let come inside me, just how unclean I am.
Call now and ask for your Humiliation Queen, Cassie. I'm sure you know the number by now, but make sure you get those digits right, or I'll have something else to humiliate you with during our extreme humiliation phone sex session!
Twitter: @cassiePierced
Email: piercedcassie@yahoo.com