I have a perfect pair of feet and they deserve to be worshiped anytime I want them to be. That's just what a Goddess like me deserves, don't you agree? I'm feeling that way right now, so it's time for you to give me a call for foot worship phone sex.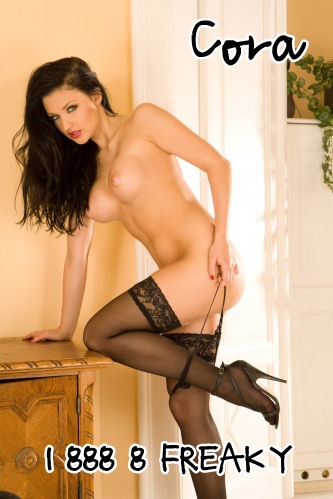 But it's not going to be something that happens after I get out of the shower and my feet are sparkling clean. Nope. That wouldn't be nearly as fun for me as making you worship my tired, sweaty feet. Maybe I've been out shopping all day. Maybe I've been to the gym and my feet are extra sweaty. I'll tell you to get down on your knees in front of me while I sit back on the couch. You'll take my shoes off, and then take my socks off, one at a time, and thoroughly worship my sweaty feet with your mouth. Stick your tongue in between each toe and just lick whatever gross mess is in between each of them. Hey, if you want to touch my feet, that's just what you're going to have to do. You will also need to lick the bottom of my feet and clean them, too. Oh, and I almost forgot one of the best parts. When you pull each foot out of my shoes, you're going to put your nose in the shoe and take a big whiff. I want you to really take in the sweaty odor in each shoe. You will probably complain, but deep down, I know it's really turning you on. Isn't it? But you don't get to touch your cock until long after you've worshiped me.
Ready for some foot worship phone sex with Goddess Cora? Me and my dirty feet are waiting for you. Just call me at 1 888 8 FREAKY.