Hi you guys! I am so excited for another week! Another week of role play phone sex, kinks, fetishes and domination! I'm looking forward to doing lots of role-playing with you guys. I have such a good time getting into these roles. It almost feels way too realistic! And I love it! These roles get me turned on and so wet! I would love to try different roles and see what else can turn me on. Since we are entering the new month, I thought it would be good to try some new fetishes with you guys and see what it would be like. I love trying new things. And fetishes is something new for me song if any of you are interested in doing that give me a call! I'd be more than excited to try these things out. What excites me about that is I really gives me a chance to explore my sexual fantasies and it also creates a place for me to feel good sexually.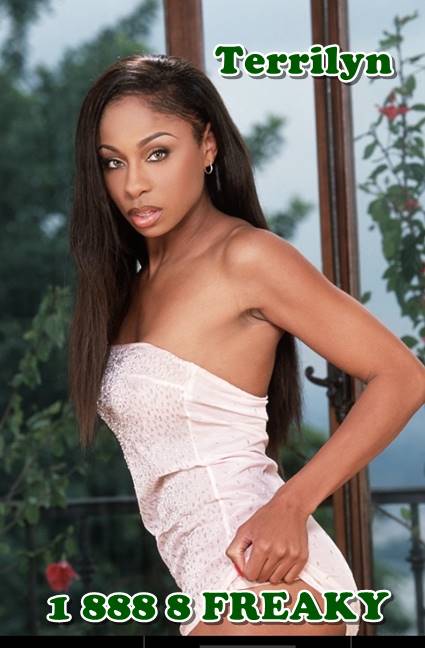 What are some fantasies and or fetishes that you guys like? I want to please you and I want you to feel nice and released once we are finish our conversations. I'm open to doing anything, anything that you want that will make you feel good sexually. I really do enjoy having long conversations and getting to know one another sexual needs and wants. Does that sound good to you? I hope it does because I'm here to please you. I'm gonna make sure that you are feeling refreshed and begging from more once we finish our conversation. Let's get spooky it is October! Lets do some Halloween role-playing or something scary! No something that I've never done before and I would be so excited to try!
Call me at 1 888 8 FREAKY and ask for Terrilyn for role play phone sex and more!