When you see someone with a gorgeous and perfectly sculpted, toned pair of legs, do you take a moment to admire them? I surely do even though I don't have a purely defined leg fetish where I think about it a lot. I like and have had the pleasure of fucking pretty much everyone regardless of their gender identity or biological sex so it doesn't take much time for me to notice when someone has great legs. I don't get leg fetish phone sex calls a lot so when I do, I like to envision and discuss what makes legs on a person so sexy. On a man, if he has some muscle definition but not too much to where he looks like a steroid user, then I will observe his legs real quick then go gone about my business. The gym is the perfect place to observe this.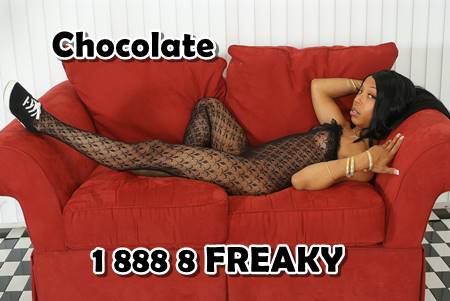 There is something about a fit, in shape man who is wearing a solid color shirt with either grey or black cotton shorts on as he works out, breaking a sweat. In the summertime, I get to see more men wearing shorts in my everyday life and I absolutely love it. I just wish that more black men wore shorts along with flip flops or sandals. A black man who feels confident enough in his masculinity to rock khakis or blue jean shorts with some Rainbows or Adidas sandals on is so sexy. I'll give him bonus points for wearing a pink Polo shirt. I hope to hear from you through leg fetish phone sex about what you think of my thoughts for my description of what is the ultimate set of sexy legs on a man. I also find it refreshing when a man's legs is not too hairy but still have some hair on them.
This signals to me that he is either blessed with good hair follicles genetics or takes the time to groom himself. Wolf-man legs on a man or on anyone for that matter is not hot. I also like to add that a toned, well-groomed pair of legs that has beautiful, well moisturized, clear of marks or scars feet attached to the end of them well set off those gorgeous legs that much more. I know that a lot of women are given a hard time for not having dainty feet that a person wants to suck on so a man should be able to wear open-toe shoes and look nice while doing it. In my past few leg fetish phone sex escapades, men have told me how they won't date a woman with ugly feet no matter how her legs or the rest of her body look.
I can understand their sentiment kinda. For me, I won't massage her feet or suck on her toes but I also don't want a man's ugly, ashy, rough, hard, & cracked feet rubbing up against me in bed but sometimes it's unavoidable. Haha. I damn sure don't want to rub them after they have a long day. I think you and I could have a fun time engaging in leg fetish phone sex, talking about what we both might love when it comes to women's legs. I guess those things would be a healthy amount of body fat but still toned and in shape but not too muscular. Also, they are lotion down and don't have a lot of noticeable scars/marks. The outfit and shoes they have on will complement their legs so the rest of us in her space and world can take the time to be thankful for her exquisite beauty.
Pick up the phone and dial 1-888-8-FREAKY and ask for Chocolate. Let's throw around our leggy desires and bond during leg fetish phone sex.
Email me: chocolatehottie4ever25@aol.com
Twitter: @ChocolateRP1