Let's get this straight here, baby. You're calling me for orgasm denial phone sex because you know you don't deserve to cum. You also know that I do. I deserve to cum over and over, and I deserve to use you like the little fuck toy that you are. When it's all said and done, you will have taken so many of my loads, but your little clit is going to be left hard and drooling with envy because your orgasm is not important in this dynamic. Only mine is, right cupcake?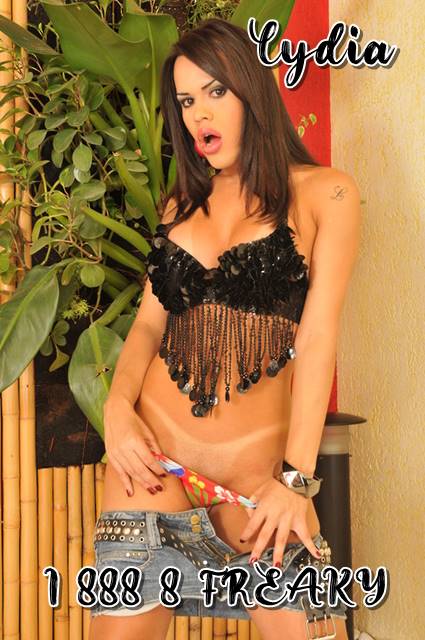 Oh sure, once we're finished and I've had my way with you until I'm drained dry, you can touch yourself all you want. But you're still not allowed to cum. Not while I'm involved. Orgasm denial phone sex with Lydia means true denial. I reiterate – your orgasm is not important here. You know it as well as I do. You're a pathetic little cum dumpster just waiting to collect another load, and you don't really care which hole is the winner. You don't want to get rid of any cum – you want to collect it. You can beg me over and over while I bend you over and fill you with my hot load, but you still won't be allowed to cum. Remember, honey, this is what you asked for. You're the one looking for orgasm denial phone sex, and that's exactly what you're going to get!
I bet you think I'm going to give in and let you cum in the end. Nope. Only I get to cum in the end. Your end. You know exactly what I'm talking about, and you know it's good to the last drop. You're touching yourself with sweet anticipation, aren't you?
WELL STOP THAT!!
You know the deal. You need to call and ask for permission first.
1 888 8 FREAKY – ask for Lydia, then get ready to start begging!