I have a great panty boy phone sex story for you! I realized that I have been missing a few of my dirty panties lately, it has crossed my mind that it might be one of my neighbors who has been taking my dirty panties for his own sexual gain, so just to be sure I had a camera installed in my washroom. I checked the camera only to find my neighbor john is my culprit as he turns out to be Panty Boy. I waited until john took his time and broke into my washroom where he would gain access to my dirty panty, and just as he was about to leave. John could hear my voice behind him, asked him, John what are you doing in my washroom???? He chuckled then tried to explain to me that he was just leaving, but I told him that he cannot leave because I knew what he was doing in my washroom, he was so shocked at the thought of me really knowing what he was doing here.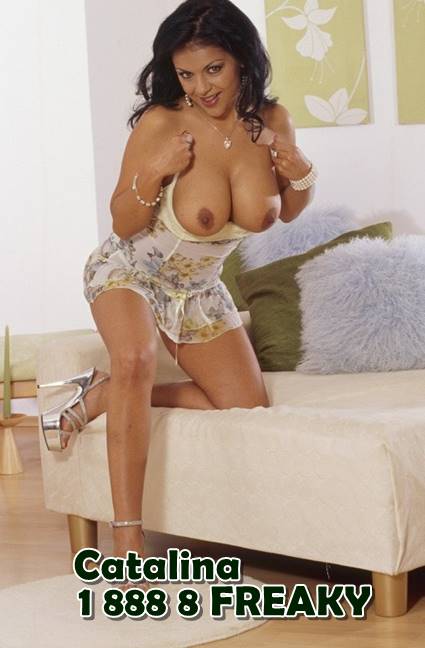 I said john I knew you came here to steal my dirty panty, john said ok Catalina I will just be leaving, I told him not so fast, because there was a camera behind him that was connected to two DVR. I then gave him two options one: he comes with me to my living room or two: I call the police and show his wife the recordings. John beg me not to call the cops and agree to come to my living room with me. Upon arriving in my living room I introduced John to my twelve girlfriends who were going to be the jurors and I will be the judge while punishing John for his crimes. John is about to answer for three crimes:
One is breaking and entering. For this crime, John will need to take off and stand naked before us. John tried to explain to me how embarrassing it was to be naked in front of us. Two is stealing because I know you have a pair of my panties in your pocket. For this crime I want you to get the panty from your packet and put them on, John was trying to tell me that it was embarrassing enough that he was standing before my friends naked; I asked John if he wanted me to go over to his wife, and he immediately did what I asked. However, I told john he had to pull the panty all the way up in his ass.
The third is deviant sexual behavior. For this crime he was going to perform the john jerk show, he was to take out his cock to the side of the panty and jerk off for me and my friends, but I realized that every time john stole my panties he normally sniff while jerking off so I took off the panty I was wearing and put it over john's face, of course, he was trying to object but I reminded him of the tape to show his wife, so john continued to jerk for me and my friends while we watch and laughed. It wasn't long before john exploded and we sent him home to his wife.