I've always had two sides to me, a dual nature. I'm not as simple as always being this or that, no, I'm this AND that. That's why being a phone sex switch is so exciting to me! There's a dominant side to me that wants to control everything, including your body and cock. The other side of me is submissive and has a need to obey and please you. Part of me is a bit masochistic while another part of me is a bit sadistic. I can easily switch between these sides because both turn me on and get my pussy so fucking wet for you. Do you want to own this wet pussy and be her master or do you want to be owned by me and be a slave to my tight juicy cunt? It's all up to you when you call me to have your personal phone sex switch!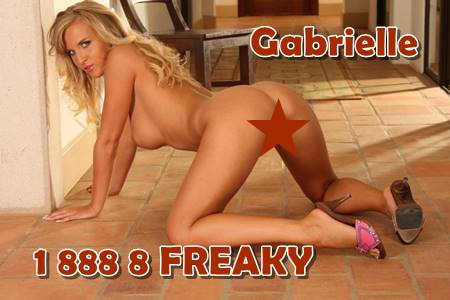 Do you long to be controlled and dominated? Do you need to be used just for your cock and cum? Do you need to be belittled and degraded? Then I need to control and use you. Your body will be mine to do as I please. Maybe I'll tie your hands back so you can't stop me from sucking your cock. I can also make you bend over to take my strap-on deep in that ass, making you feel full and complete.
But maybe that's not you…
Do you have a strong desire to control and dominate my sweet wet pussy, mouth, tits, ass, and body? Do you need to be obeyed and worshiped? Then I need to obey and worship you and your cock. I need to do everything you want for your pleasure and enjoyment.
You can have me tied up and eyes covered, my body now helpless and belonging to you. You can do anything you want. Go ahead, you have me just where you wanted me. I'm all yours now. Every hole, every inch of my body, belongs only to you and your desires.
Whether you want to dominate or be dominated, to obey or be obeyed, I want and need to please and fulfill you! Call me to have your own personal phone sex switch to explore your secrets and desires and fulfill all of your fantasies!
Call 1-888-8-FREAKY and ask to talk to Gabrielle!
Follow me on twitter @wetgabrielle
Email me wetgabrielle69@gmail.com