Hey hon! Are you ready for some roleplaying? I've had this fantasy I've wanted to play out for awhile now, and I've just been dying for the right person to come along. Are you ready for some roleplaying phone sex fantasies, hon?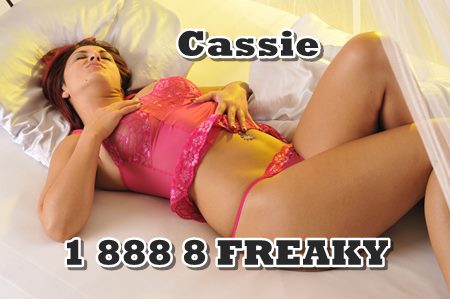 I'm your super sexy, short skirt and high heeled wearing, redheaded bombshell of a boss. I'm always strutting around the office in my two-inch heels like I own the place — because I practically do — bossing you around. I'm sure it bothers a tough man like you to be under my perfectly manicured thumb, but the CEO thinks I have certain talents that put me on top of the ladder, and on top of you.
We had to travel to corporate headquarters for a seminar. A mix up in our hotel reservations means that we got booked into the same room! A room with just a queen sized bed! Not even two double beds! This is never going to do! I have a very particular bedtime ritual, taking a shower, air drying my hair, reading, and then going to bed early to get my beauty rest! And to make things even worse, I forgot to pack my night things! There's no way I can sleep naked in the same bed as you!
This hotel room is tiny, and not at all what I'm used to while traveling. There's barely any room between the bed and the walls. Being forced to sleep naked in this close a proximity to such a masculine man such as yourself, I'm worried what might happen. I will most certainly lose my authority at the office if anything that happens here were to get out.
What are we going to do, hon? Are you going to take advantage of this mix up? Or should I make you sleep on the floor? That would be the right and proper thing to make you do. You have until I come out of the shower, wrapped in my big fluffy towel to decide, hon.
If you're ready to decide what happens next during this roleplaying phone sex session, call 1 888 8 FREAKY and ask for your bombshell of a boss, Cassie.
Twitter: @CassiePierced
Email: piercedcassie@yahoo.com
Kik: piercedcassie