I will admit to being a sexy sci-fiction and horror nerd. It just so happens that I have fantasies about these kinds of things. Any time I'm watching a ghost show or supernatural caught on tape and I hear about certain things I get excited and horny too. So I figured I would give you some ideas on some supernatural roleplay phone sex that would build off of and get my panties very wet and needing to be fucked.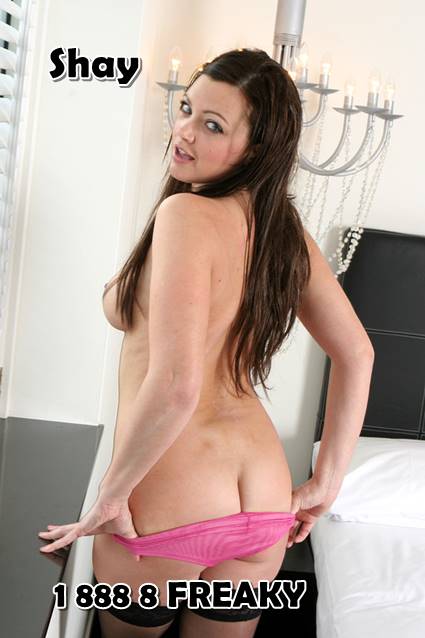 I hear all the time in some of the ghost shows I watch before bed. Yes, I am that kind of girl! How they were touched improperly by something they couldn't see. I always want more details. Like hey, lady did they touch your firm titties? Did they fuck you with a ghost cock? You loved it didn't you? I want to truly know. I want to spread my legs and have a ghost please me. Can you help me with this fantasy?
I also think getting abducted by aliens is very hot. But let me explain how. I'm stuck on the side of the road with my car broke down. My cell doesn't work and the black road between the fields shows me no house lights. Just darkness on the less traveled road, As I sit on the side of the road hoping for someone to drive by while playing with the lite road flare from my emergency kit I fall asleep. But did I fall asleep or pass out? I awaken to being a cold slab almost naked just wearing ankle socks and cuffed to the table. I am the newest test subject for sex tests by greyish blue aliens with huge cocks and no clothes. You would think I would be afraid but I am more than willing to feel their slithering tongues eat my pussy, I hope to god they fuck my pussy with those thick cocks I see they have. a girl can only wish, right?
At a party for a snotty friend from school I find myself making friends with two meek men. Educated. refined, handsome, and easy to talk to. While everyone is having a great time dancing, shooting pool, and drinking I sit and talk with these two meek souls. The party isn't really their a thing or mine so they invite me back to their dorn for a more educated time. I accept and find myself drinking shot after shot with these two, The drunker we get the more both of them come on to me. And as they propose a threesome I notice there that both of them do not have reflections in the mirror in their living room. I was partying and about to be fucked by two vampires!!! Do I fuck them and chance they turn me into one of them? Or do l have a threesome with them and let them fuck me at the same time and not give fuck? Cum help me out.
I bet you have some wild ideas for some supernatural roleplay phone sex too! I want to hear them.
Join me for a supernatural phone sex call like no other. Call me at 1-888-8-FREAKY and ask for Shay!
Check me out on Twitter: ShayBunn
E-mail me at rockandrollfantasy@gmail.com