I honestly don't think that a loser like you deserves to cum and that's why orgasm denial phone sex is pretty much the only thing in your future if you call me. I just refuse to give someone like you any kind of pleasure. You like to jerk off while looking at pictures of pretty women like me. You really shouldn't be doing that. If a woman wouldn't have sex with you in real life (and let's be honest, most wouldn't) then you really should not be touching yourself and having any sort of pleasurable reaction.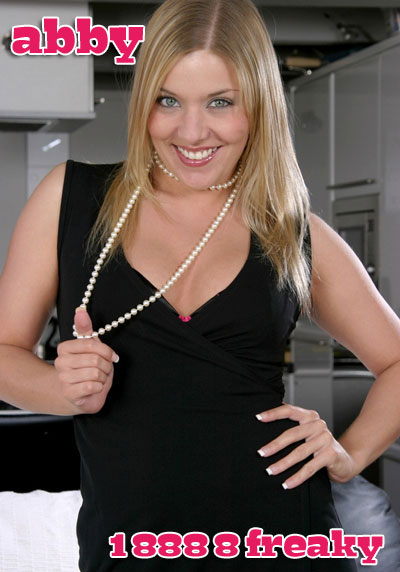 You are going to call me right now and confess to what you've been doing while looking at my pictures. I know you have been having orgasms while looking at me. You aren't the first to do it and you most certainly will not be the last. But I just don't want you doing that. So you will call and confess to me and I will deny you the one thing you want most in the world – blowing your load while you talk to me. That's never going to happen. I don't want you to EVER cum while you think about me or look at me ever again. You do realize it's disgusting to jerk off while looking at a girl who doesn't want anything to do with you, right? But hey, you're a disgusting loser so why would it be any different?
What I DO want you to do is call me for orgasm denial phone sex. Talking to me and paying me to tell you no is going to bring me so much pleasure. And let's be real – I am the one that deserves pleasure, not you. Just call me now. 1 888 8 FREAKY and ask to talk to Abby. I think it's time for us to get freaky.