So my head has been stuck on repeat with something today. Well more a conversation that happened a few days ago with a friend around threesomes. Kinky. Hot. No limit. Threesomes! See never done them. OH how I want too. Yet I have yet to be so lucky to have it happen. I know massive pouty face while I write this. But see here is the thing there are so many girls here that have had the joy of threesomes… So I was thinking why not a two girl phone sex call with one of them.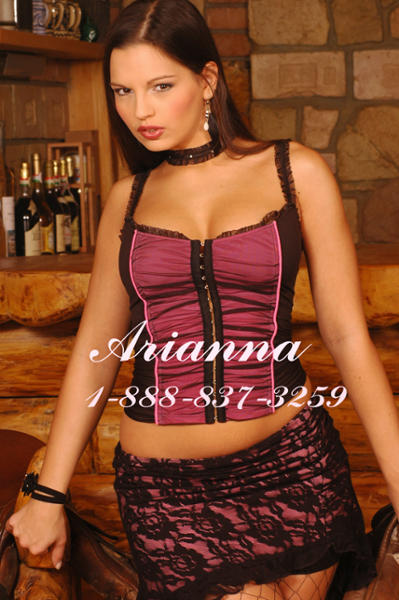 I mean if I cant go out and make a threesome fantasy happen in real life least I can get in on one over the phone. Sure I wont be sucking on a cock or licking up a pussy but we both know how powerful an erotic, sensual conversation is over the phone. My fingers will be reaching for my pussy in no time. 
Just thinking about being paired up with a hot girl for a two girl phone sex fantasy is getting me really worked up right now. Doesnt help I keep looking at everyones sexy pictures going ooo who will you choose? 
Which pussy will my tongue lick?
Or will all the attention be on your cock? Two girls teasing your cock into a mind blowing orgasm. 
Ohhhh better yet will me and another sexy girl get to domme you? I am game for a little sensual domination perhaps some strap on play is just what you require tonight.
Ok so my mind is kicking into over drive right now. All I can say is I am right into this two girl phone sex fantasy idea. Anything goes with me! 1-888-837-3259 just ask for Arianna.