I love all the crazy, kinky, freaky stuff that I get to talk about with my callers, but I do get to talk about that stuff so much that these days it's the more basic, vanilla calls that seem to be the oddballs. It seems that lately it can actually be unusual to do what we might think of as the same old things, because we try so hard to avoid being repetitive to begin with. It's like taking an old, favorite book off the shelf, dusting it off, and indulging in it, yet again. Anyone who does that will tell you that there's always something new to discover anyway. It can be the same with mutual masturbation phone sex.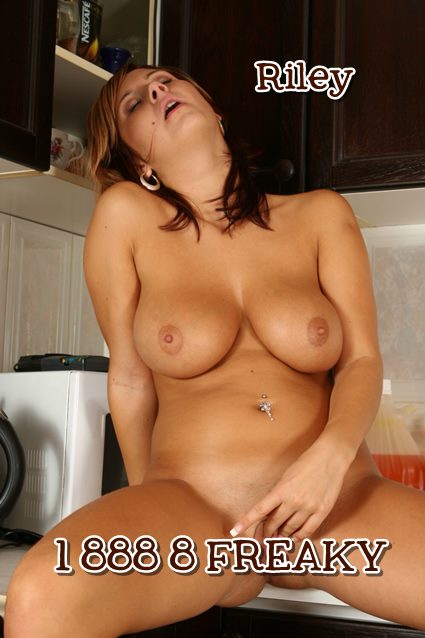 Seriously, how often do you call and just want to jerk the fuck off while you talk dirty with a hot girl like me who is also getting herself off with her fingers and favorite toys? Some of you do, but a lot of you don't. Just like casual Friday, sometimes you just have to dial it back a bit and go all the way back to the essentials. Just let go, start stroking, and beat the crap out of that cock of yours, and beat it hard like it owes you money! While you're telling me what you would want to do to my body, I will tell you exactly what I'm doing to it at that moment – how many fingers I'm using and where I'm using them. Listen to the sound of my wet pussy as I fuck myself with a thick dildo, or to the sound of my mouth while I suck on my own nipples. There's nothing but pure, raw sexual tension to be found in any good mutual masturbation phone sex call!
Let's exploit that tension and just get the fuck off together tonight! Call 1 888 8 FREAKY and ask for Riley for mutual masturbation phone sex!!
Tumblr: rileysready4u
Twitter: @ReadyRiley