Hey hon! I was thinking back to my college days, because right now, I'm wishing for some intern fantasy phone sex!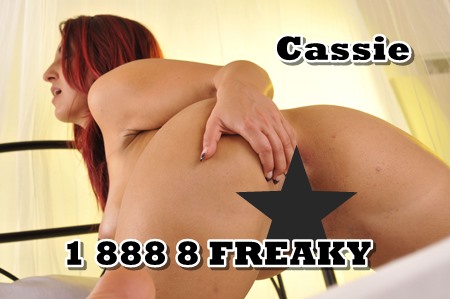 I majored in Women and Gender Studies in college, with a minor in photography. I just loved my classes, and all the open conversations we had about sex and sexuality. We got extra credit for going to Kink conventions. Boy, did I rack up all those bonus points!
In my junior year, I had to do an internship as a requirement of graduating. I went on dozens of interviews, but had the hardest time finding the right fit.
The first couple interviews I went on, I tried to dress demurely. Turtlenecks or shirts buttoned up to cover my cleavage paired with the longest skirt I could find in my closet — I think the last time it had been worn was for a middle school chorus concert! Anyone who knows me knows this isn't my style at all, and I felt hemmed in, stifled. While I got offered a position or two, I decided they weren't for me.
The position that finally was a perfect fit for me was helping a professor do research on sex-workers. He was a studious older man, and needed a hot young honey that would put the girls at ease. We interviewed strippers, both at clubs and at private bachelor parties. That summer, I even signed on with the company that brought the strippers to private houses and parties, where I made bank humiliating men on their small packages and letting them spank me or jerk off onto my luscious body. I called it continued research, but mostly it was for my own pleasure.
What I loved best about this internship? I could dress as I wanted — in mini-skirts, halter tops, corsets, fishnets. I also loved how the men looked at me. I knew if they had the chance, they would fuck my curvaceous body senseless. I loved to tease and flirt, bring them close to cumming in their pants, and then hold them there as long as I possibly could. I know some of the girls felt threatened by me, but I tried my best to put them at ease.
I even got to talk to some prostitutes without their pimps knowing. I just loved talking about their johns and some of the crazy things they were asked to do. I don't know if my professor ever published the book he was working on, but that honestly didn't matter to me.
Do you want to hear more about the fun I had on my internship, and just how much trouble I got into? Why not give me a call at 1 888 8 FREAKY and ask for Cassie for some intern fantasy phone sex!
Twitter: @CassiePierced
Email: piercedcassie@yahoo.com