Who is up for some BDSM phone sex? You wanna take a walk on the wild side with me? As a sexual being, I equally love being dominant and submissive. Sometimes when I get in the mood for a little danger in my sex life, I want to be teased and physically and sexually tortured and to return the favor to the man so I can make him submit to me. I'll take the pleasure and take it with the pain. Don't be too scared or worried for me. I make sure to come up with a safe word with the man with who I'm exploring my sexy and naughty kink with. The 50 Shades of Grey movies and books didn't have anything on me. I'm also not embarrassed to admit that I enjoyed being entertained by the franchise. It is a guilty pleasure that I have no problem confessing.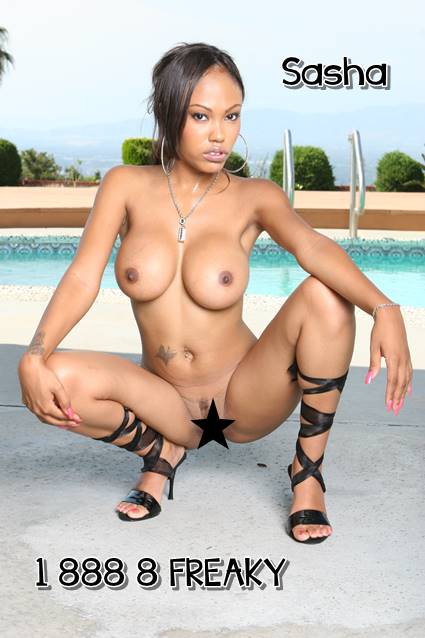 BDSM phone sex is a favorite. I love to take control of and dominate a man. With trust, I tie you up to the bed on your back by your wrists and ankles and gag you for a few minutes while I suck and stroke your dick. I want to hear you moan and groan. I'll remove the gag and focus on jacking off your thick, hard cock with my hand. Your body will shake/ tremble for me as I get you close to cumming and then I stop. Doing this a few times will really tease you. You will beg me to continue or hop on top and just ride that dick. Next, my nipple clamps will go on and I untie you and demand you to get on all fours. I spank you with a belt and paddle, making you yell as you feel each lick. I want your ass cheeks red and sore.
Maybe you like to be pegged? Imagine me putting on my 12-inch black strap-on cock. As I start to stick it in your ass, you feel the wetness of my Wet Platinum lubrication. I fuck that tight asshole to hit that p-spot as I call you my dirty whore, sex slave, and my bitch. No telling how many times you will cum. )
Let's reverse positions. I tap into my submissive nature with BDSM phone sex. Blindfold and tie me up like I'm surprised, flog the front of my body, stick your dick in my mouth. Make me gag and make choke as you fuck my mouth. Let's include massage oil candles. Letting the warm, candle wax drip on my breasts, stomach, and thighs heightens my sense of touch and turns me on. Laying on my back, lick my clit until you can feel I'm about to cum and stop. That drives me absolutely wild. Use my magic wand against my clit. Make me cum/ squirt multiple times until I break down and can't take any more. Punish me for squirting. I get on all fours and you spank my light-skinned, caramel ass cheeks with a paddle so they turn red. With your dick, pound my tight, wet pussy and my ass in doggystyle. Make it cream and make me scream. If I tap out, then you will know that you are my sex master.
I want you to be my Christian Grey and I will be your ebony Anastasia Steele. Give me a call at 1-888-8-FREAKY for hot, naughty, wild, senses heightening BDSM phone sex.