As most are setting up with their new year, new me bullshit just gonna let you know that I will not be doing any of that. This kinky phone sex BBW plans on being the same naughty BBW if not vamping up the kink factor.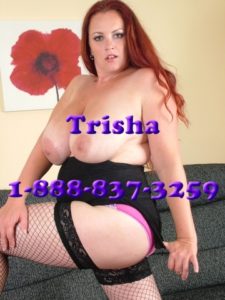 Oh and my hot sexy curves will remain right where they are for I do love teasing me with every wonderful voluptuous curve.
Course I am not sure I could increase the kink factor since I am one who does not shy away from taboo role plays but hey I know there are men out there who do like to see how extreme they can take things and may have some sex resolution to fulfill on their kink bucket list even if it is talking about kinky stuff before going off to physically do it.
Oh and if you are someone who has knocked some things off your kink bucket list but figure its too "weird" to tell your friends cause they are a bit straight lace when it comes to sex then by all means give me a call and confess that stuff to me. I do love hearing what wild stuff someone has gotten up too. Hell may inspire me.
Anyways you can reach me by calling 1-888-837-3259 just ask for Trisha your kinky phone sex BBW once you reach the dispatcher.