What's more blasphemous than stroking your dick while you curse Jesus and Hail Satan with someone like me – the church doesn't like shemales, does it? Good – fuck them all with my shemale cock!!! That's exactly why blasphemy phone sex with a shemale is absolutely perfect!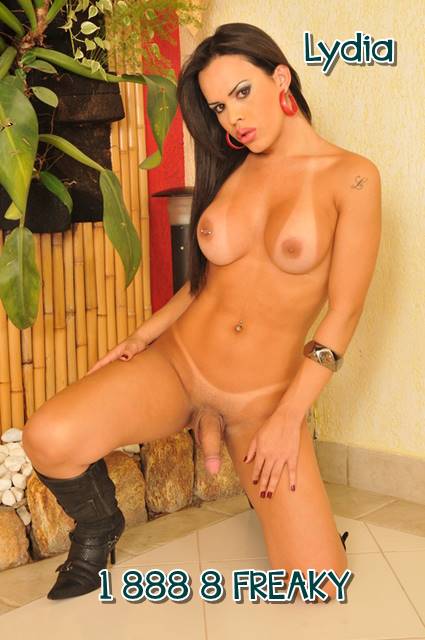 That's the spirit, right up their asses! Satan loves gurls like me – gender benders who will stick our cocks in any gender. I fuck guys and girls, sometimes at the same time, and all of them get sodomized. It's all good – call me for blasphemy phone sex and we can talk about how we feel about God and religion, and how many ways we can get down and dirty and blaspheme like no one's business…except Jesus' of course. I mean, we want him to hear EVERY word we say. We want him to see us stroke our cocks together while we curse him and his whole fucked up family, giving our souls to Satan for all eternity while we spray cum all over the Bible.
I really do enjoy blasphemy phone sex. I'm tired of the judgment of the self-righteous, tired of being treated like I'm the abomination in the room by people who gain joy from hate. I'd love to talk about all of the real abominations, the lies the church tells, the way Christ and Company are nothing but frauds. The way Satan spreads true joy, ecstasy, pleasure, and how together we will enjoy the sins that Satan wants us to enjoy – the very same sins that make Jesus' unwashed toes curl in jealousy because he really wants to do them. Let's push ALL the limits – blasphemy phone sex isn't worth doing if you're not willing to say it ALL!!!
Think you can handle it? Think your soul can handle it? If so, call Shemale Lydia for hot blasphemy phone sex, and if you want to see nastier pics of me than I can show here, follow me on Twitter @LydiasXxx