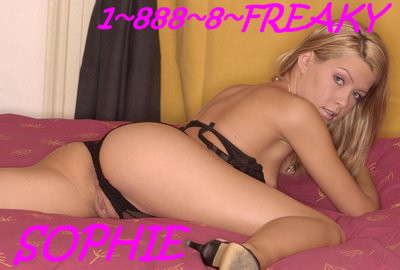 I love dominating the little bitches, panty wearing sluts, and pathetic little cockies but I prefer to fuck real men.

Someone came in chat yesterday with a screen name that just stood out. He went by Teeny LMFAO As soon as I saw him I knew that he had a little cockie and I just had to call him out on it. I had a call with him and I must say that one of my favorite things to do is humiliate guy's with small little dicks. I right away asked him if he was wearing panties and he told me yes I am in panties.
Now that's no surprise to me that someone who is only four inches when hard would be in panties. So what is not better then to have a pathetic lil cockie like him to do then serve me? I was ready to make him a good little slut for me so we set the scene to where I had one of my male friends who had a big fat cock come over. And yes this so happened to be a black guy.
He had a 9 1/2 inch dick. Long, hard and very thick. Teeny's little snausage got so hard when he saw my friends cock and how big it was. He instantly started to stroke his little weenie through his panties. I started to giggle as I told him to get on his knees and suck his cock like a good little whore. He looked up at me and said "Yes miss Sophie as you wish."
The words that I love to hear. So willing to obey and do exactly as I say. I told him to open up his mouth and start to suck on it for me. He held my friends big fat dick in his hand as he started to open up his mouth and began sucking on it. Dropping his mouth around his long hard meat and taking it in like a cock loving slut. I looked down at him and said "That pathetic little snausage is getting even harder isn't it? And I bet you are just dying to stroke it through your panties. But with such a little dick like that I bet you can only use your thumb and index finger because it would get lost in your hand."
Then I began to laugh again hahahaha…. He began to suck on it deeper and deeper as his head was bobbing up and down off of my friends cock. Deep throating it until he nearly gagged on it. I told him to get up off of his knees because my friend was about ready to blow all over his face and I wanted him to save that for my tight little pussy. So teeny got up and I told my friend to come over and fuck me with his hard long cock and that I wanted him to shoot his hot load in my wet little pussy.
Teeny watched him slide his long meaty flesh in my little pussy as he stood there and begged me if he could take out his little pecker and start to stroke on it. And OMFG when I saw how tiny it was I started to laugh again. It was so small that all he really could do was use only his index finger and thumb. He started to moan out as he saw my little pussy getting filled up by a real mans dick and I could tell that he was getting close to shooting his pathetic little load but I looked over at him as I said "You better not fucking cum until I tell you too."
My friend started to fuck me deep and hard as my legs were wrapped around him and I knew that he was really going to fill my little pussy up alot. I looked over at Teeny and said "Now since you were such a good little slut for me i'm going to reward you. I want you to come over here and lick up all of that hot goo from my little pussy. And make sure you do a good job by cleaning it up."
I told him if he cleaned it up good and just how I liked it then I would let him jerk that pathetic little snausage off and shoot his pathetic load for me. He crawled between my legs as his tongue started to dance around my pink pussy. Cleaning it up like a good little slut. Tasting my juices mixed with all of that hot load from my friend. Rolling his tongue round and round my pussy lips and clit. Taking his tongue and sticking it so deep inside of my little twat you woulAd have thought he was digging for gold. Then he looked up at me and said "Oh please Miss Sophie can I cum now?"
I told him to beg me like a good slut and when I feel like he has begged me good enough then I will allow him to cum. He got down on his knees as I stood up. Looking up at me and begged me more if he could come and I stood there looking down at him thinking if I should let him or not. Then I said to him "Well since you were a good little whore for me yes I will allow you to cum."
He began to stroke that pathetic little pecker over and over again. Moaning out because it felt so good. And before I knew it he blew that tiny little load for me. I looked at him giggling again and said "Oh my god what a tiny load that was. But what can I expect from someone who only has a little four inch weenie like yours."
Pathetic little cockies will do anything I tell them too. Weather it's dressing up in pink, red, baby blue or other girlie colored panties and lingerie and prancing around for me or being fully dressed and feminized. From humiliation to taking my fucking strap on in there slutty little holes. Or even taking a real cock in their mouth or ass. Whatever it is it's my decision and I won't be denied. And as a reward you just may get the chance to worship my sweet little pussy and blow that pathetic load for me…. I'm ready for all you little pathetic one's to serve me now…. Call me at 1-888-8-FREAKY and ask for Sophie