I love, love, love anal phone sex fantasies. Well, not just phone sex, I love taking it in the ass during actual sex. OMG! Speaking of asses and anal, did I ever tell you about the threesome I had? It was a one-time thing, sadly, but it was so much fun! Who knows, maybe it'll happen again. Maybe you can help me convince my new boyfriend. OK, so, I was dating this guy and he was super into anal. That's actually how I got so into it. I mean, I was kind of into it before, but it was just an occasional thing for me. He did this thing where he warmed up some extra virgin olive oil, took a turkey baster, and filled up my ass with the oil. At first I thought it was kinda weird, but let me tell you when he slid his cock into my ass, it was so smooth. It didn't feel dry at all. Anyway, he was talking about going further with the anal stuff and you know me, I was totally down. He said he wanted to have a threesome with another guy and I didnt even blink before saying YES!! I was super excited for what he had planned.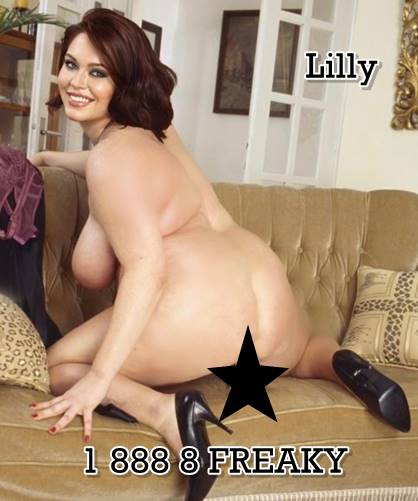 When his friend showed up, I learned just how much my asshole could stretch. At first, we started with your standard double penetration. I had my boyfriend's cock in my ass and his friend's cock in my pussy. I was riding his friend while my ex took me from behind. What a Rush! It felt incredible…But, it was about to get so much better! I had pussy juice, cum, and warm olive oil leaking out of my ass and sliding all over his friend's cock making it all slippery. Before I knew it, the head of his friend's dick was probing the entrance to my ass. I honestly didn't think it would fit, but I wanted to see how far it got so I just let it happen. Holy shit, it was fucking incredible! His cock pushed inside my ass while my ex's was still inside pounding away. It was absolutely one of those "hurt so good " sexual pleasures. In one night…I transformed into a nasty anal Slut! And guys, PLEASE call me that on our anal phone sex call, promise?
The "anal ball" is in your court guys. lol (oh yeah, that reminds of another anal slut story to tell you about the first time my boyfriend bought me a string of really big balls and stuffed them in my asshole…OMG! It felt so fucking good when he pulled them out…over and over until I almost passed out from cuming so hard. So if you love giving anal, let's share both of our stories together. And if you crave stuffing your cock into your woman's asshole and she won't let you…you need to call this anal loving slut and we can create our own anal phone sex story. You have to promise to call me your nasty anal slut, and I'll know this story made your cock swell and your balls fill with the cum you want to pump into my plump, pretty bleached asshole!! I fucking love it…Fill me up guys, I'm ready!
Call me at 1 888 8 FREAKY and ask for Lilly for some anal phone sex fantasies.