When it comes to slutty wife phone sex, I guess that's pretty close to the bone haha! (You like what I did there? lmao) I tried to be a good wife for a while, but the man had a penis the size of a thimble, the stamina of a sloth, and the creativity of a rock! I know I know—I married him! It's what my parents wanted, he was "safe," blah blah blah and all that! But I had no idea our bedroom would be such a snooze fest–at ALL hours. So yeah, I started out with "accidental fucks," ya know, the unplanned kind when I had one too many drinks when going out since he was working late AS USUAL. But a good fuck is like a can of Pringles–once you pop, you just can't stop! I felt like my body had been brought back to life! And the occasional "whoops" just wasn't cutting it!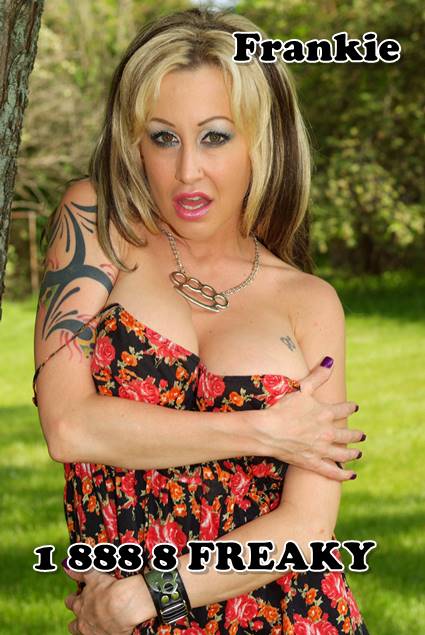 Then I got online. I was like a damn scout. And I found me some goldmines better than what the local bars were washing up! And by goldmines, I mean BIG BLACK COCKS! OOOOHHH MY GOD! If you're gonna cheat, make it count!!!! It's kinda like calories. If you're on a diet, don't waste it on something subpar. Go for gold!!!!! My pussy was like a damn school girl, giddy and full of energy, ready to pounce! Eventually I told my husband and the sad thing is, he'd thought I'd been cheating long before I actually was! Because he KNEW he was a lousy husband, boring as drying paint, and no dick worth a mention! To his credit, he didn't cause a huge scene and actually asked if he could watch! And I tell ya what—that man was BORN to be a cuck! He finally found something he was good at!!! haha. Then he even started participating, and I gotta give him that too–he can suck a cock like a champ! Didn't choke, not once!
But, like the story usually goes, it gets old having to "run it by the husband." I just ain't one for asking permission. So don't go expecting me to during our slutty wife phone sex call either, because frankly, I like to do what I want when I want. And I don't need no guilt trips. So, we parted ways. It didn't even feel that different because he was rarely home anyways. He's married to his office haha. BUT he still calls me up sometimes! Wanting in on my AFFAIRS so to speak! Not sure just what he misses more…my tits, or my lovers' dicks! So what kind of husband will YOU be? You just gonna sit in a chair and watch? Or get in on the fun? Or are you gonna be a real bitch and make me sneak around behind your back? You gonna come home early one day and find out the real reason I have a new pep in my step?? Ooooor, do YOU wanna be the golden cock I bring home while the hubby is zombied out behind his computer screen? Will he catch US?
See now I'm all wet and excited!!!!! Can't wait to hear how you wanna play it during our slutty wife phone sex! My slutty pussy is ready for some cock so you better hurry up and call! *muah!* Dial 1 888 8 FREAKY and ask to talk to Frankie!